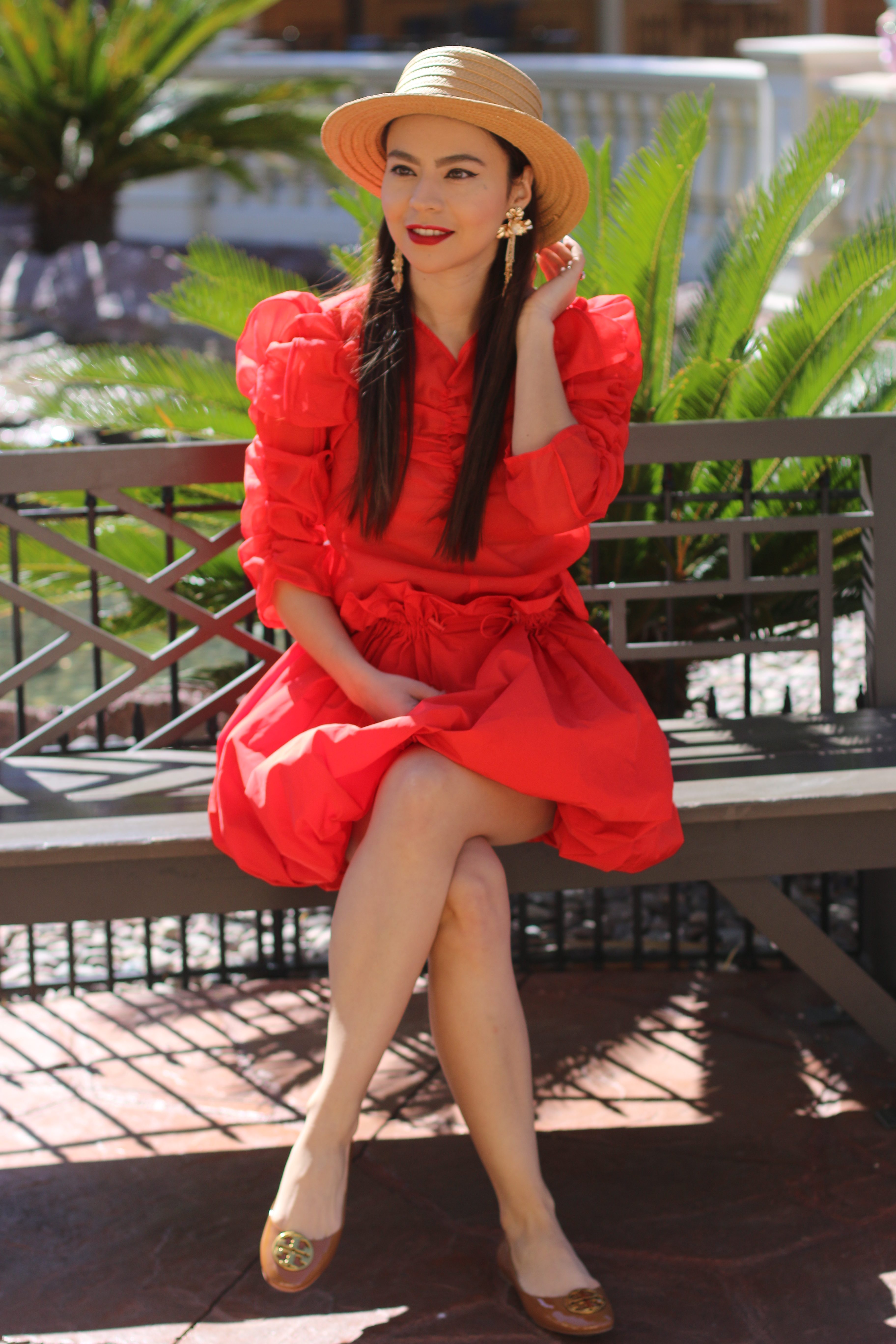 Happy Tuesday loves! This week I am embarking on many an adventure in finalizing the preparations for my wedding. We are less than 4 months away and the nerves are hitting! There is so much to do and so little time! Initially when we knew the engagement was going to be a little bit over a year and a half we thought we had plenty of time to do everything and now the nail biting and sleepless nights begin! I can't wait to get to the day of the wedding to know that it all turned out (fingers crossed)!
It actually took me some time to put this look together. I wasn't sure about pairing the red shirt and skirt together. To tone it down (well really to contrast the bold red) I decided to add gold and nude accessories. I would have added some balloons but ran out of time (just kidding!). All in all though I am for sure a fan of red:)
Enjoy!
Outfit:
Hat from Nordstrom here ($29).
Shirt from H&M here (on super sale for $24.99). It is also available in black here for $14.99.
Skirt from H&M. Similar here ($7.99). The exact shirt is available in some stores in both black (here) and red.
Flats from Tory Burch. Similar here ($248).