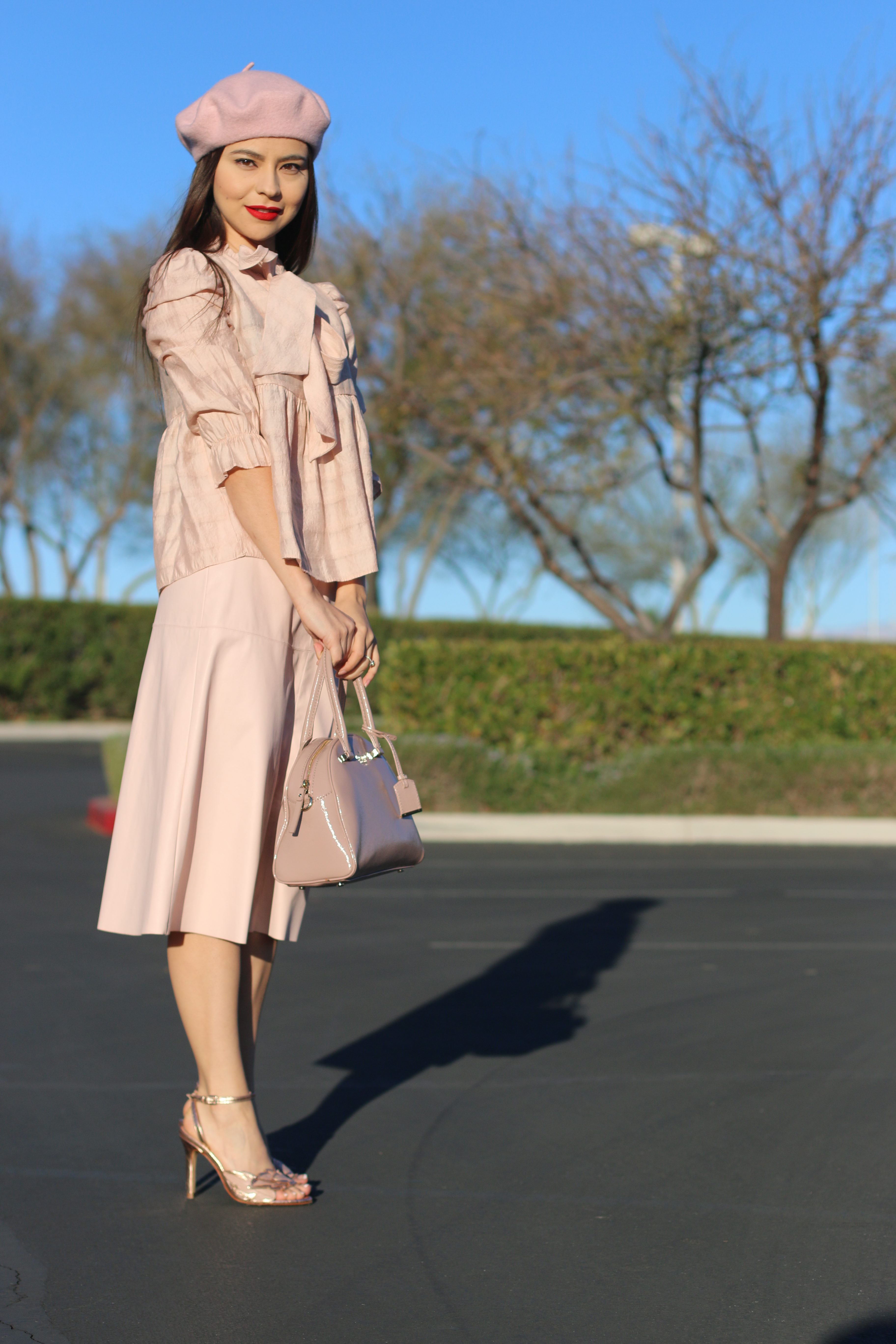 Happy Monday everyone! Pink has always been my favorite color! I tried denying it for a few years but I've gone right back in just a few months. They just make the most beautiful clothes in the color blush pink, it always wins me over. I paired a loose blouse with a loose skirt in order to keep the look a bit laid back and not so constricting. To be honest, I put this whole look together based on the beret alone. I love hats and had never really worn a buret but was dying to dip my toes into that trend and I love it! I feel like it brought this look to the next level. I also added a nude purse (which has made many an appearance on the blog) and pink heels to complete this look (I've worn these heels 3 times already because the leaf details in pink are beautiful). All in all, I would definitely wear this look out with friends on the weekend, to a family party, or to an outing with my fiancé. Happy Monday!
Outfit: Buret from H&M (not online but still available in stores) Similar here and here.
Blouse from Zara. Similar here.
Skirt from Nordstrom Rack. Similar here.
Heels from Zara. Similar here.