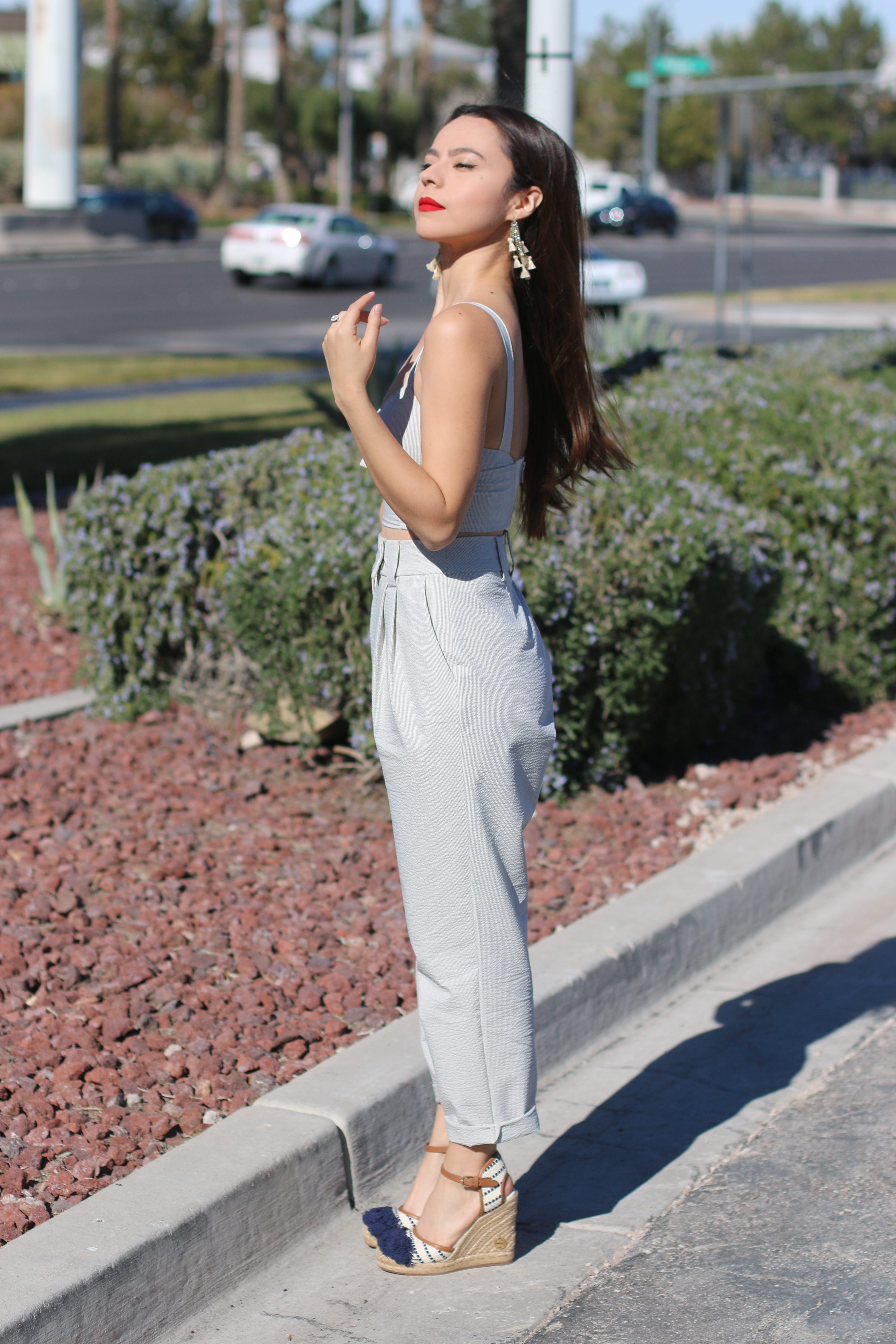 Happy Super Bowl Sunday! I am not a fan of a specific team but my sister throws a Super Bowl party very eyear so I watch the game annually. My favorite part of the game is the FOOD!!! From nachos, to hot dogs, to burgers, to guacamole, cucumber water, I love it all!
Now, on to this look, this outfit is a part of the new H&M collection that came out last week. I wore it yesterday and it was the perfect weather for it in Vegas. It has been so nice out during the day (it gets fresher at night) and I feel like it's always like this right before the summer hits with all its fury. So, I always try to enjoy every day of spring weather in Vegas. I also bought this look with summer vacation in mind, it is the perfect airy outfit and you can pair the top with a skirt or shorts and you can pair the pants with a collared shirt and flowy short.
I paired this look with wedge Tory Burch heels which I bought last season. They are super comfortable! And good news! I just saw these wedges at Nordstrom Rack today for a mere $150! Hope everybody has a rest Sunday!
Details:
Top from H&M. 
Pants from H&M here. 
Wedges from Toruy Burch at Nordstrom Rack for $150 and similar here.