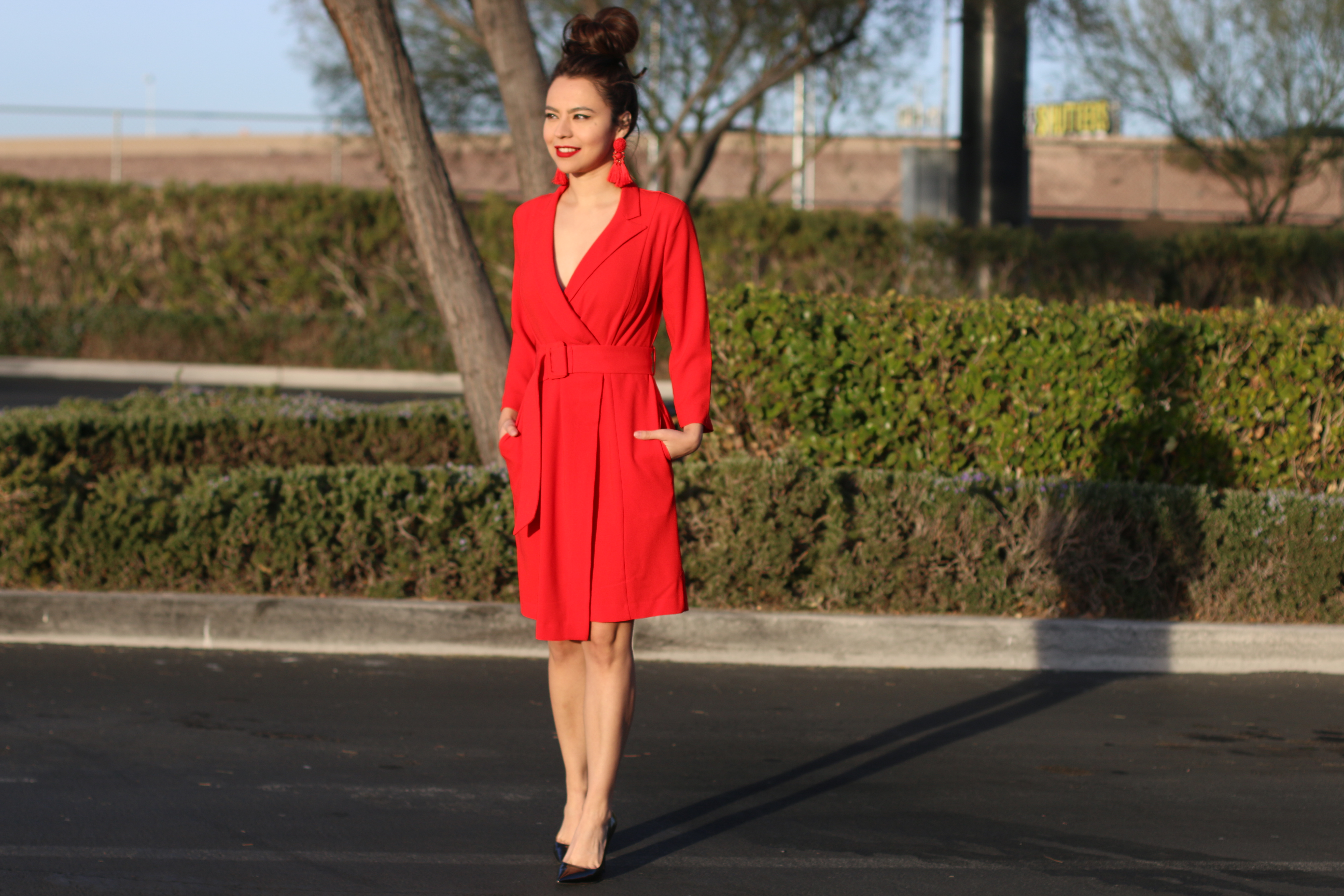 Happy Friday loves! As you may know, New York & Company is one of my favorite stores and this is a dress from one of their new collections. It does run a bit large so I would go down one size. You could also pair this with over the knee high heeled boots. Since I'm petite I always feel like with certain clothes I have to wear heels because they make me feel and look taller. With this dress though I felt like I could definitely have worn flats or sandals and it would have looked great.
I wore this look for Christmas and felt super comfortable. You could also take the red belt it comes with off and trade it in for a thin gold chained belt or even a black belt. I, myself, am not a huge fan of black so I always pair looks with golds, silvers, and coppers. Also, I tried something different with this look because I don't usually wear clothes and earrings that are the same color and this time, I decided to pair a bright red dress with bright red earrings. I am into monochromatic looks more and more every day and this was another step into that stylistic direction. Well loves, hope you had a wonderful Thursday and thank goodness today is Friday!
Outfit:
Red Dress from New York & Company here. 
Heels are Prada. Similar here. 
Earrings are H&M and can be found here (only $12.99).