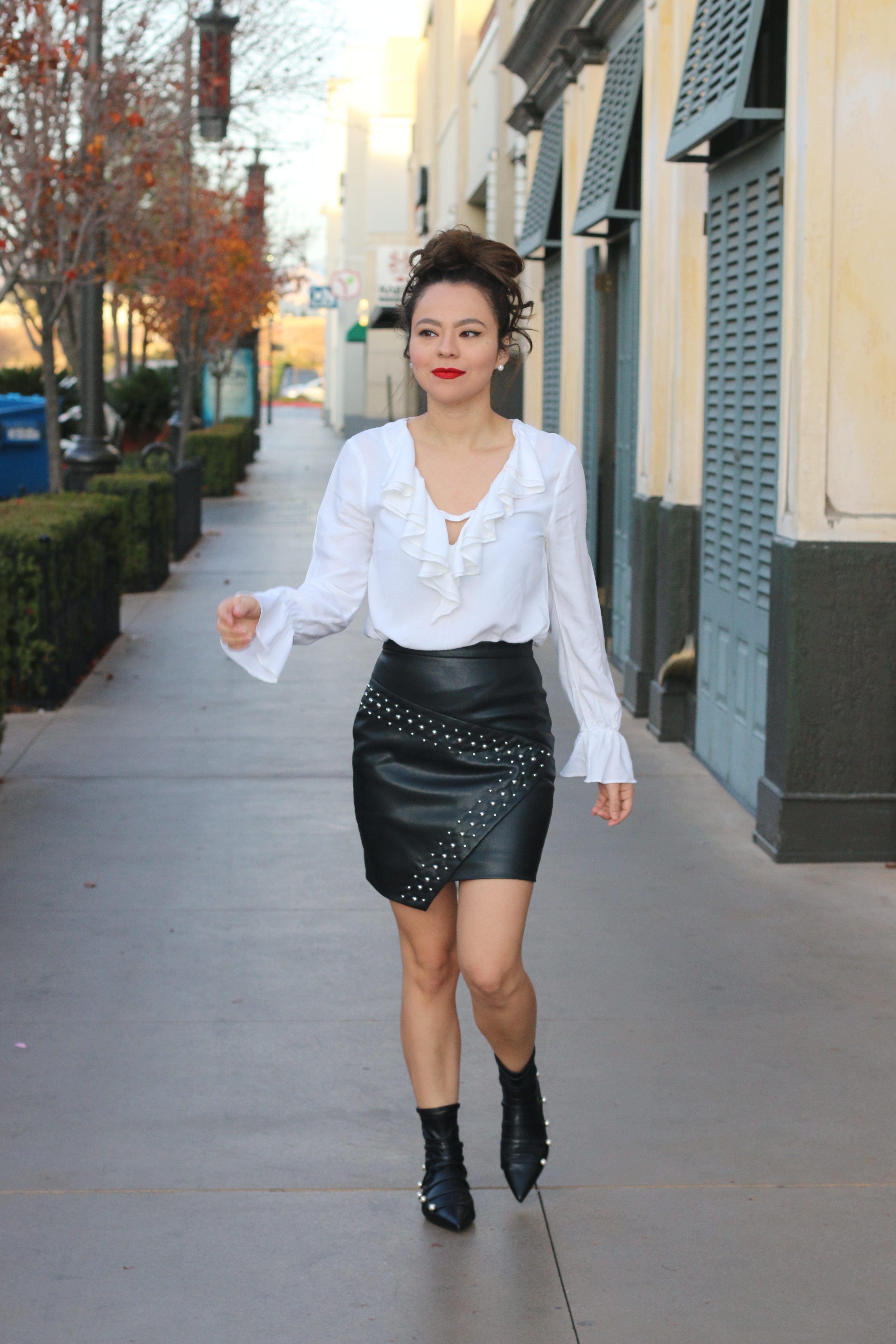 Happy Wednesday! I love pairing edgier items with more sophisticated pieces in my wardrobe. For instance, I was excited to pair this pleather studded skirt with a flowy blouse and pointy boots with pearls, as well as pearl earrings.I was very comfortable and felt like a cool version of myself with pleather and boots!
For a really cold day you can add tights and over the knee boots with a puffy jacket. For a warm day, you can wear tennis shoes (converse would be my shoe of choice) and a T-shirt tied at the waist for shape. There's just so many options!
Well, hope you had an awesome Wednesday and that this look inspires you to put together something of your own! If you do, tag me on Instagram (@susyslooks) so I can take a look!
Outfit:
White blouse from H&M. Similar here and here. 
Pleather skirt from H&M. Similar here and here. 
Pearl boots from Zara here (only $12.99).