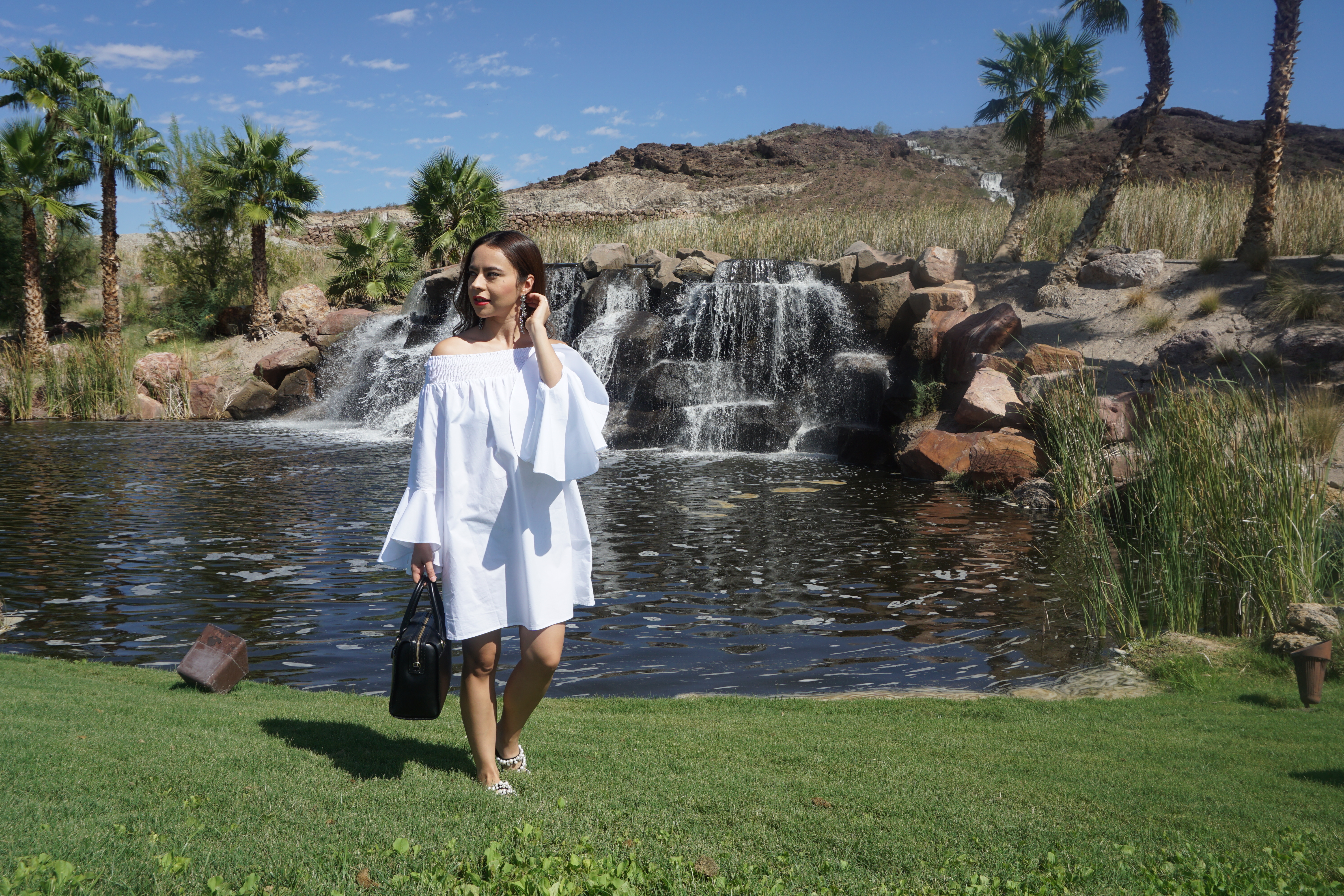 Happy Sunday everyone! As you all know, I love love love white! And have recently added this white dress to my collection. It is still pretty fresh here in Vegas but surprisingly I am looking forward to the end of summer. Summer is actually my favorite season of all time but surprisingly I am looking forward to fall coats and boots. I'm not really a sweater girl but am definitely a coat girl. I lived in the East coast for 3 years so I have, let's say, a wide collection of coats from then hahahaha and I couldn't get myself to get rid of them even though it never ever snows in Vegas. And I actually travel to the northern part of Nevada quite a bit so the coats still really do come in handy.
Nevertheless, here are the details on my look. I almost didn't buy this dress but I saw the bell sleeves and couldn't resist. Now on to the most exciting part of this post, I literally waited for the pearl sandals I am wearing for 6 months. These sandals were $60 and I couldn't get myself to buy them and then miraculously one day they went down to $30 and I jumped on the opportunity. They are from Zara, one of the few stores that carries a size 5 so I was beyond excited. Since the pearl sandals are black I paired this look with a black Kate Spade purse as well (my favorite place to buy purses from). Hope you guys enjoy the details of this look and have a happy and relaxing Sunday!
Outfit:
Dress from Nordstrom Rack. Similar here and here.
Sandals from Zara here (SOLD OUT). Similar here and here.
Purse from Kate Spade. Similar here.
HAPPY SUNDAY!!!!!!!