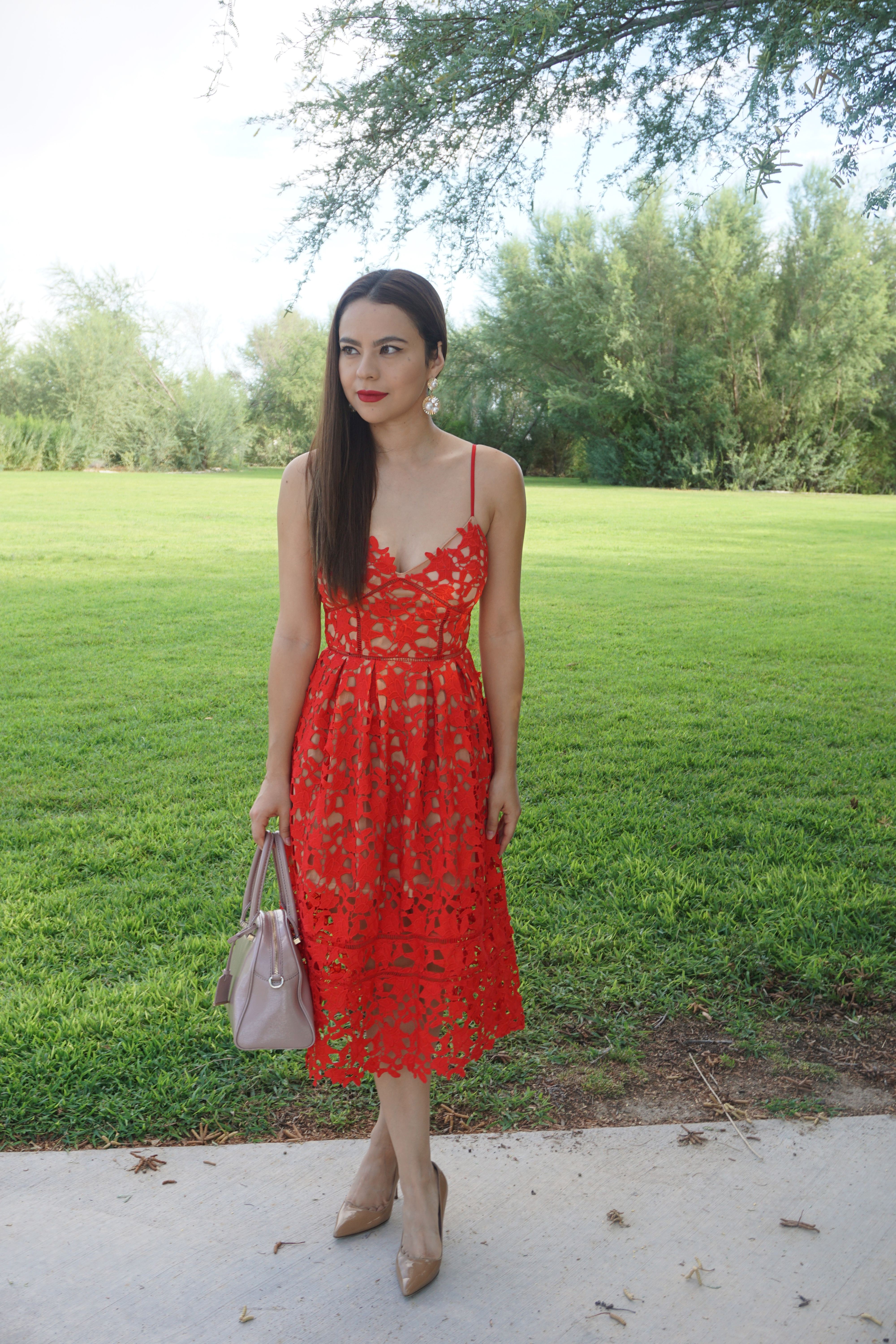 Hello loves! Happy Wednesday! As you may have realized, red is my new favorite color so this is the second red dress I buy in a month. This is a size extra small and it fit great. I love the lace details and especially the length of the dress. This dress would be great for a wedding or a party, it is definitely for a dressing up occasion. I paired it with nude details because I feel like that dresses up a look even more. I think out of all the lace dresses I own this is by far my favorite one because I think lace draws attention and red does even more.
In order to dress the look down you could wear sandals and a side purse, I would choose both accessories in a gold color because, well, I love gold. I would also do my hair in a high bun to make the look more laid back and would add stud pear earrings.
Hope you guys enjoyed this look!
Outfit:
Dress from TJ Maxx. Similar one here (Shop Bop).
Heels are Kate Spade. Similar ones here (Saks 5th).
Purse from Kate Spade. Similar one here (Bloomingdale's).